MOTIVATE & INSPIRE YOUR SOCCER PLAYERS TODAY

MOTIVATE & INSPIRE YOUR PLAYERS TODAY
You get 7 awesome coaching resources.
Repeating the same old soccer practices every week?
Maybe you are using practices that you experienced as a player or learned on your first coaching course. If you have run out of ideas and want to challenge yourself with an entirely NEW approach that is easy to understand and use, then we have just the thing for you!
Retail price is $630. SAVE OVER $270.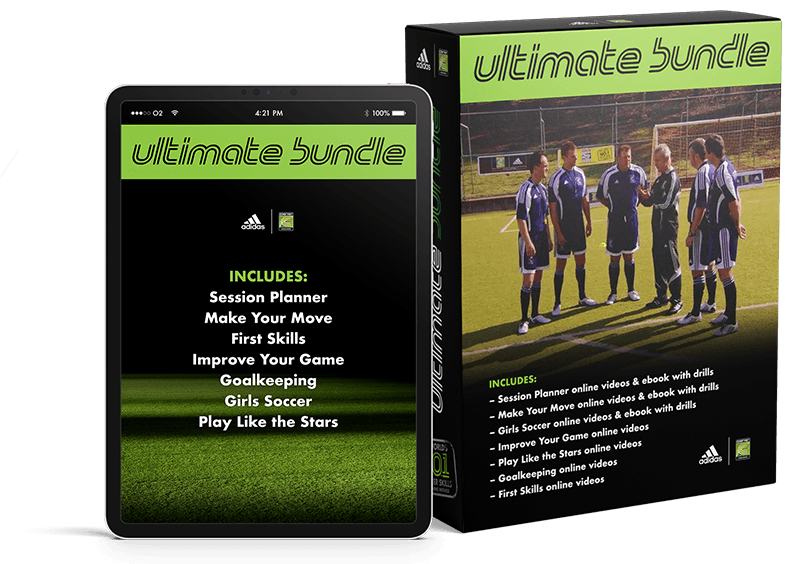 Why you need the Coerver Method
It will help you improve each one of your players.
It will help motivate and inspire each one of your players.
You will transform your practices from boring and predictable to exciting and fun.
Each one of your players will be fired up and ready to go for each practice and game.
It's a proven approach to youth soccer training, Over the last 35 years we have discovered the secrets to improving every one of your players.
This will work for you. Watch the video to see what you will get.
Why you need the Coerver Method
It will help you improve each one of your players.
It will help motivate and inspire each one of your players.
You will transform your practices from boring and predictable to exciting and fun.
Each one of your players will be fired up and ready to go for each practice and game.
It's a proven approach to youth soccer training, Over the last 35 years we have discovered the secrets to improving every one of your players.
This will work for you. Watch the video to see what you will get.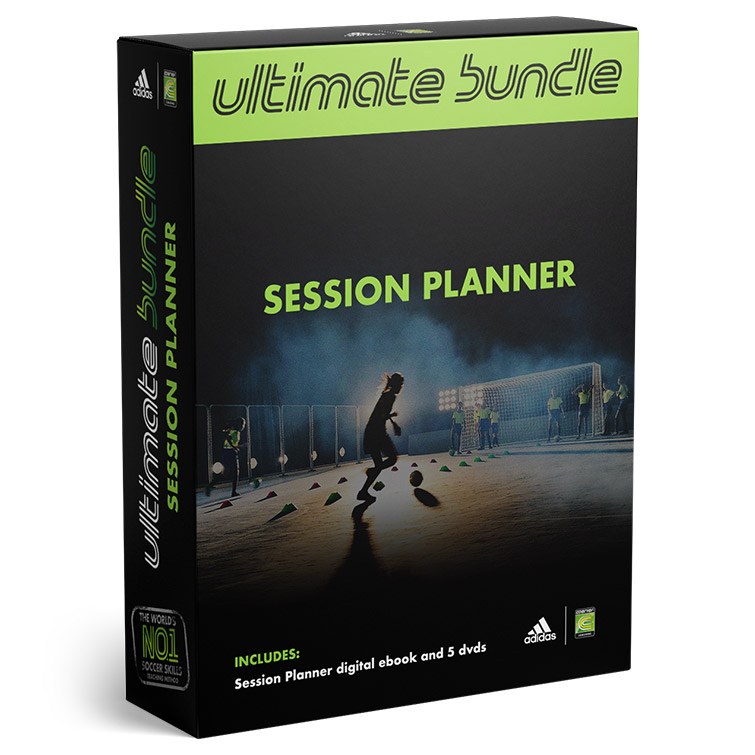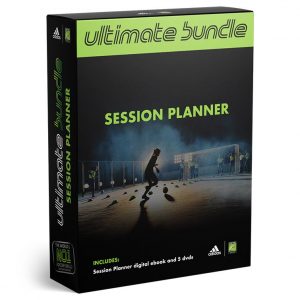 Session Planner online videos & Ebook with drills
Are you spending too much time preparing your soccer practices?
If you answered yes, then the Coerver Coaching Session Planner is just what you need.
Session Planner Details
Stress Free.
How would you like to prepare a practice without the anxiety, the head scratching and the frustrations that often happen when preparing practice plans? And, how would you feel knowing that you could use this method to easily prepare your week's, month's or even whole season's practice plans with proven plans?
Well, now you can.
When you use this tried and tested method to prepare your practices, you'll prepare effective practices, in less time, with less frustration.
Alfred Galustian, Coerver co-founder says, "For years, one of the most common questions I've heard is, 'How can I easily prepare effective practices?'". I'm glad to say, we've finally released a tool that will let you do just that.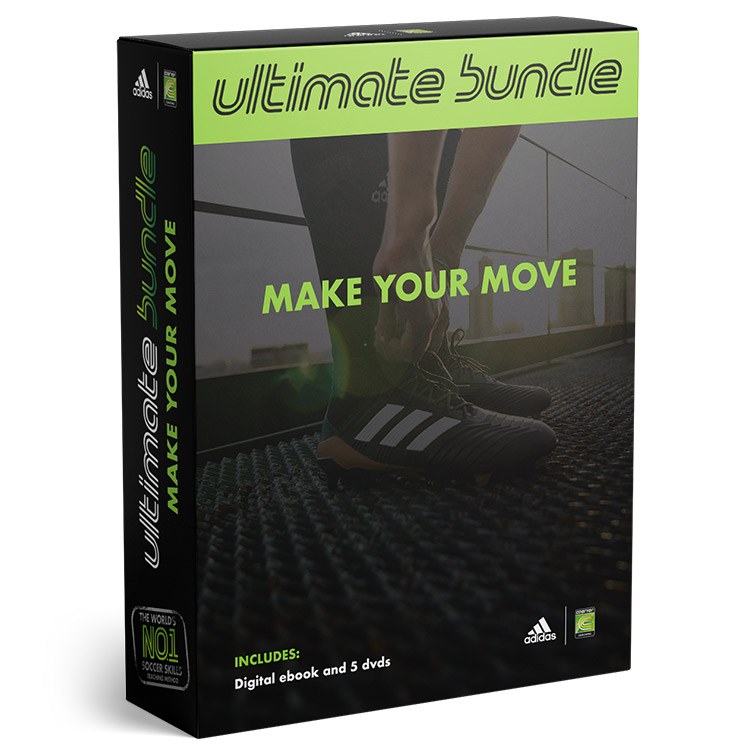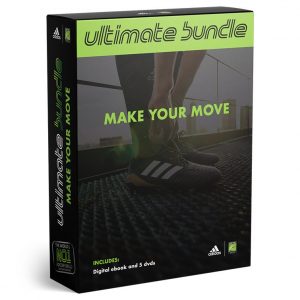 Make Your Move online videos & Ebook with drills
This Is the Most Complete Package of Soccer Instructional Content We Have Ever Put Together. It Includes Online Access to All Drills and Videos.
Everything we teach about improving soccer skills at our camps and clinics are explained in detail. In fact, the system consists of:
Make Your Move Details
Do You Want to Show Your Players How to…?
Discover 1V1 moves that will translate into more shooting opportunities and GOALS. 37 MOVES In Total Detail
Make the Right Moves at the right time in the attacking third. They zig, opponents zag and BOOM your teams got a shot.
Develop group and individual skills so they can combine effectively anywhere on the field or confidently go it alone when they must.
Create space and time anywhere on the field to make good decisions and reduce ineffective energy sapping actions.
Stop, start and change direction quicker than ever, making them tough in defence and even tougher in attack.
Attack and defend effectively individually and as a group from time tested sessions.
Be more revved up for practices and ready to go in games. (And a whole lot more!)
Our videos are presented in a cohesive, step-by-step, easy-to-follow format.
200+ videos, over 111 minutes, of detailed, screen-captured video showing you step-by-step, blow-by-blow instructions of Coerver players going through each step.
Two workbooks, training guide, tools and checklists.
PDF copies of the drills. You'll finally be able to print out the drill's ort take a photo of them on your phone and take them with you to practices.
It dives right in and delivers meaty content, from the very moment you watch the first drill, to the very last page of the very last manual.
Don't worry, while it's a lot of content, it's well laid out. The videos give you an excellent core to the Pyramid of Player Development and the Make Your Move videos take you over the top with move tactics that will leave the opposition stuck in their boots!
When you view this course, you'll know why we're so proud of it. No expense was spared in taking what we teach in our soccer camps and creating an in-home version of it. You'll feel like you're inside our head as you follow our step-by-step training that's suitable for anyone.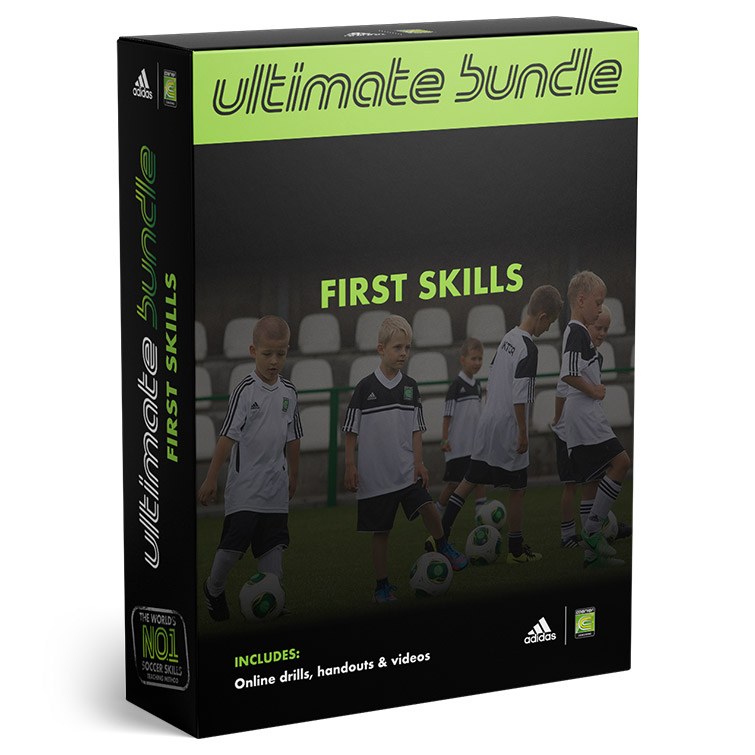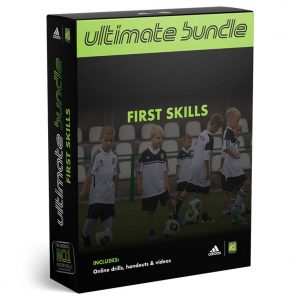 First Skills online videos
Finally Revealed: The Proven Method to teaching Soccer Skills for Beginner Players ages 4-7
This is the very best place to start a young player and give them all the right tools for the future.
Here are just some of the things you'll learn…
First Skills Details
Are you sick and tired of searching for the answer to the best way to coach players from four to eight years old?
Are you dealing with parents who want their kids to learn new skills while winning games?
Are you wondering what do you do to improve all your players, when they have different abilities and experience levels?
Do you feel like it's almost overwhelming to do all that while having fun?
If so, then I know exactly how you feel.
If you're like most beginner soccer coaches you don't have access to the latest in proven soccer drills, skill techniques and proven practice plans.
Instead you try to come up with those things yourself, while also trying to juggle the demands of full-time work, not to mention your family commitments.The fact you're reading this means you know what it's like to feel overwhelmed and unable to be the most effective soccer coach while seeing your players progress.
Until recently the only solution for amateur coaches trying to prepare their players was to rely on drills provided by their club, or to figure it on their own. But here's the problem, most soccer training hasn't followed a time-tested proven method of building skills. Many practices are dull and uninspiring for the players. Even worse, the players stand in lines waiting for their turn, instead of being on the field actively practicing the new skill.
Now, imagine if there was a way to easily prepare for practice to inspire, motivate and improve ALL your players. Oh yeah and have a fun time too! Don't you feel that today's young players deserve the best training they can get?
We sure do, and think you feel the same.
What you need to think about before practices
A full range or practices and techniques to develop skilful players. Your practices will be challenging and fun for players of all abilities.
The top 10 tips for any coach. Follow these 10 easy to remember steps to ensure a successful and enjoyable practice.
The importance of proper motivation. How do you inspire and excite your players to work at their best both during practice and at home?
The approach to use when working with groups of mixed ability to ensure that each player is benefiting from the practice.
How to plan a great practice
How to disguise the repetition work your players need to improve
The importance of praising effort
Main topics that you should coach through the age groups, to allow your players to develop
Soccer Fundamentals
How to hit a soccer ball with power and accuracy
How to dribble a soccer ball
A simple yet effective practice for close ball control.
The Inside Cut – How to change direction and keep possession of the ball
The Scissors – a classic first move for all your players, the scissors
Great Drills
How to improve your players weaker foot.
Do you want your team to keep the ball? Try out this great drill.
A fun passing and shooting game sure to create more goal chances.
A great first game for your practice
How to get your players game ready
A great way to encourage team work
How to inspire your players to practice more
The perfect way to end your practice.
and much more.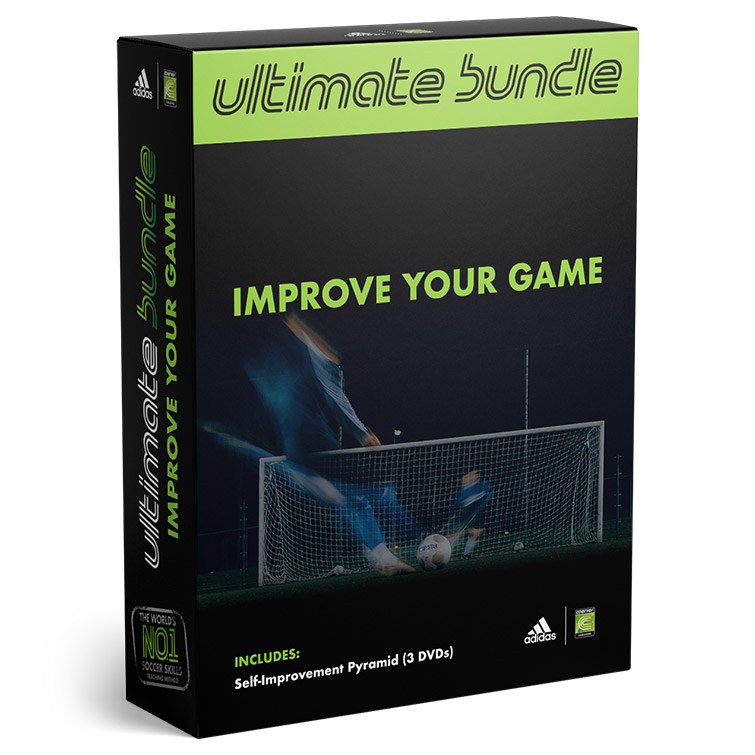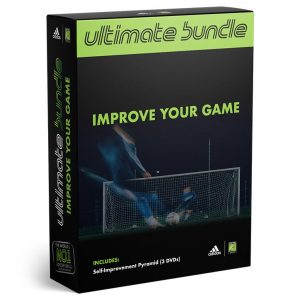 Improve Your Game online videos
Now you can practice in your backyard, your basement, the local park or even your bedroom, with parents' permission of course! The Improve Your Game Video Series enables you to polish your skills year-round.
What will I learn? Our Self-Improvement Pyramid consists of 3 levels: Skill, Strength and Science. Remember, Practice Makes Perfect. You have to do the extra training to get the extra results.
Improve Your Game Details
SKILL
20 Home Assignments
6 Variations of ground juggling skills
Moves players can practice by themselves or with the help of parents or team mates.
11 Group Skill Assignments
12 Variations incorporating Stops and Starts and Feints. Designed for practice and competition with friends or team mates and useful for coaches at team practices
STRENGTH
13 Warm up stretches
13 Speed drills and 7 Variations with partners and small groups.
22 Stamina/Skill Drills and 6 Variations with partners and small groups.
SCIENCE
Why proper hydration is so important when working out.
How warm ups and stretches prevent injuries and promote top performance.
How diet is important in combating disease & promoting fitness.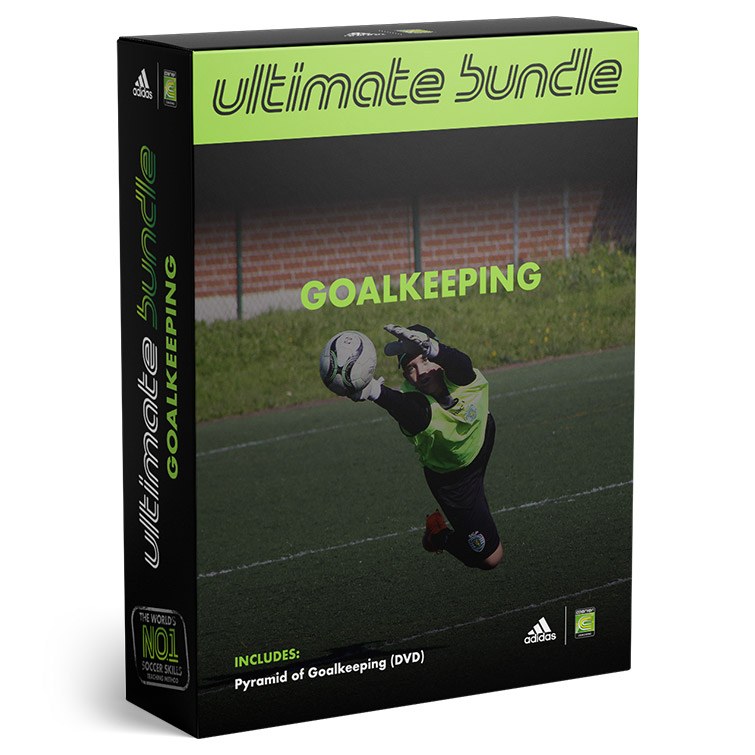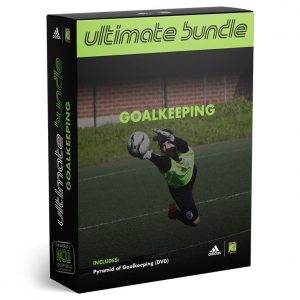 Goalkeeping online videos
Goalies… Want to Dominate Your Box?  Coaches… Want to teach your goalie the correct techniques? Now we're introducing our "Pyramid of Goalkeeping" method. When you use this system and apply the techniques, you will improve your game – guaranteed.
As you watch the Videos, you'll get specific, step-by-step details that leave no questions in your mind. You'll know precisely what you can do right away to become a better goalie.
Goalkeeping Details
What you'll learn …
Basic Technique and Handling;
Warm up 'A', The Ready Position, Receiving to Feet, Receiving to Chest, Receiving to Waist, Receiving Above Head, Diving Shape, Warm Up 'B', In the Goal
Footwork, Mobility, positioning;
Fast Feet, The Double 'D', Short Sharp Save, Frantic Footwork, The Saving Tree
Shot Stopping;
Ground Saves, Waist & Chest High Saves, Upper 90's, In the Goal: Ground Saves, In the Goal: Waist and Chest High Saves, In the Goal: Upper 90s, Breakaways, In the Goal: Breakaways
Crosses;
Warm Up, Positioning for Crosses, Positioning for Corners, In the Goal: No Pressure, In the Goal: With Pressure
Distribution;
Under Arm Bowl, The Javelin, Over Arm Bowl, Line Drill
Game Play;
Breakaway Save, Ground Save, Good Distribution, Ground Save – Bowl and Upper 90 Save! Good W Shape, Save From Cross – Quick Javelin Throw, Good Upper 90 Save
The Pyramid Approach combined with the Coerver Coaching method of graduated pressure allows players to quickly gain confidence and progress through the interconnected levels of the game.
Works for all skill levels:
When you use the system, you will improve your game. Goalkeeping Essentials covers all the basics for the beginning player and includes drills that can be modified for different skill levels, ages and field conditions.
Whether you're just starting out or looking for advanced techniques you'll see why the "Pyramid of Goalkeeping" is the simplest, fastest way to train goalies.
Suitable for Players and Coaches:
Players learn skills of the trade you can use in every game to help your club to victory…
Coaches get drills that will keep players excited and motivated.
Players will learn
How to read your game better
How to work on your core muscles
How the gunslinger position will make you a better goalkeeper
the proper way to receive a ground balls and balls above the waist
Safer hands – the proper way to secure the ball
How to condition yourself to move forward and attack the ball
How to develop all around vision and game awareness
Faster footwork – How to develop the ability to move backwards quickly
How to adjust to shots from any angle (good footwork)
How to develop confidence diving at feet
How to stay focused under pressure
Come off your line with greater confidence
And much, much more.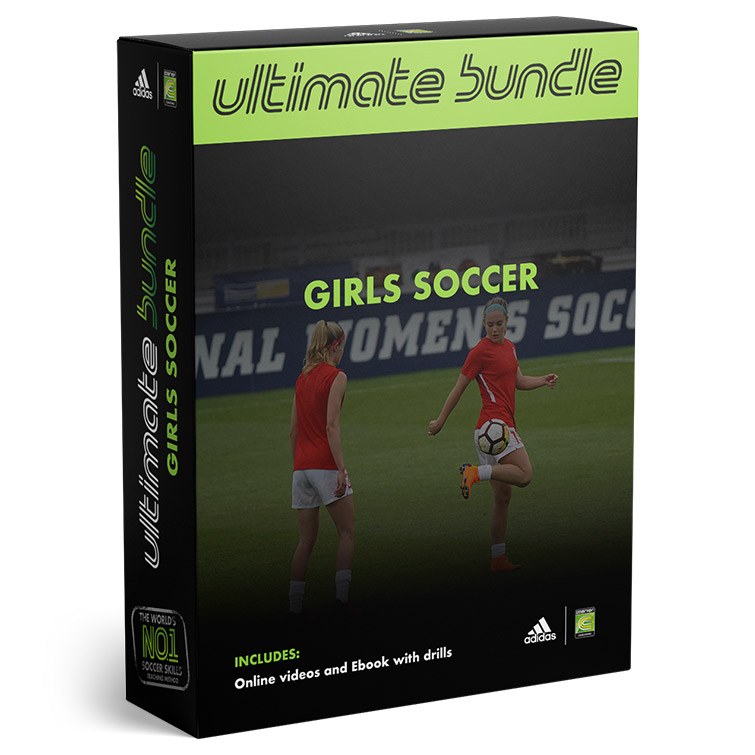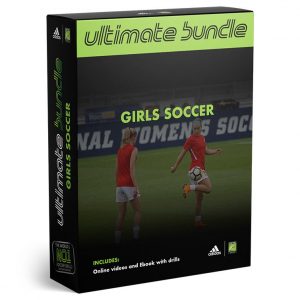 Girls Soccer featuring Kristine Lilly. Includes online videos & Ebook.
Coach Girls Soccer? Are You a Parent of a Female Player? Are You a Female Soccer Player?
If you answered yes, then it is time to learn from one the best female soccer players to have ever played the game, Kristine Lilly. Kristine was a Coerver kid growing up and has played at every level of the game. She has played in five FIFA Women's World Cups and three Olympic Games and shares her experiences throughout her career in this interactive ebook.
Coerver Girls Details
What you get with this eBook;
74 Page Interactive Ebook with Drills the Ebook is easily download to your computer, tablet or mobile device.
72 HD Videos & 24 Practice Illustrations showing you the practice purpose, set up, action, variations and important player and coaches' tips.
Coerver Coaching's NEW Skills Wheel System
5 ESSENTIAL skills that each of your players should have.
The Coerver Coaching Skills test in HD video and accompanying illustration. Take your test right onto the field.
Here's a sample of what you'll learn...
What you should focus on in developing your players
The difference between coaching boys and girls.
How soccer can teach your players to have a successful and happy life
The essential life skills that are learned through the sport
What I consider my greatest asset as a soccer player (it's probably not what you think it is)
Why it's critical to have fun while playing
The differences between male and female players when it comes to praise and reprimand
What to focus on for the different age groups
What's important to players at each age level
Inspire your player to practice more at home or on the go with their smart phone or tablet.
Coerver® Coaching's 7 Benefits for Female Players
Makes the game fun to practice and play
Encourages a positive, attacking style
Develops individual and small group skills applicable anywhere on the field
Improves reaction speed with and without the ball
Develops ball touch and control, coordination and flexibility
Encourages good sportsmanship and respect for all
Develops self-esteem and self confidence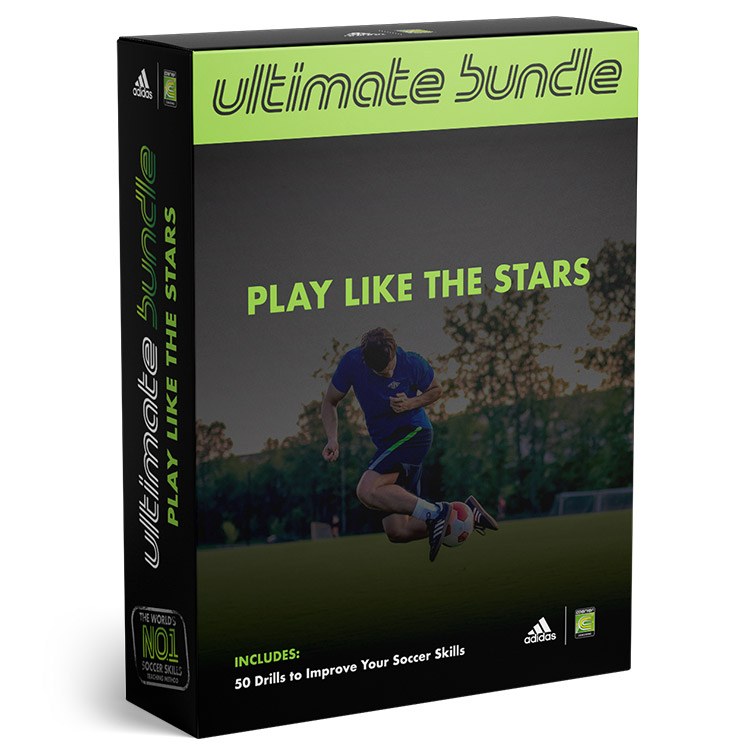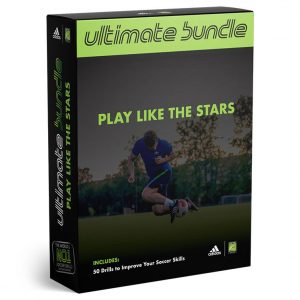 Play Like the Stars online videos
50 Drills to Improve Your Soccer Skills
The Play Like the Stars series is a great resource
It is suitable for boys and girls of all ages
Works for beginners to advanced players
Teaches the amazing skills of the legends of the game
It's easy to pick up and fun too!
48 minutes of content
See what viewers, attendees and top professionals had to say...

90 Day No Questions Asked Money-Back Guarantee
1
How long has Coerver Coaching been around?
Coerver Coaching was started in 1984 by Alfred Galustian and Charlie Cooke and inspired by the works of the late Wiel Coerver.
Coerver is for any coach that wants to improve their players technical skills and challenge them to improve at any age.
1
Can I view the course on an ipad?
Yes, the course can be viewed on any mobile device that has an internet or wifi connection.
2
What if I still have questions?
Give us a call! We are here to help Monday through Friday 9 am to 4 pm PST.