BEST SELLER
Over 81,257 Downloads
Why PLAYERS need ball mastery soccer skills?
It will improve your touch. This will give you more time and space in the game. You will be able to use the ball better.
It will improve your control. You will be able to put the ball exactly where you need to.
It will improve your flexibility. Use different parts of your foot to best control the ball.
It will improve your weaker foot. This will give you more opportunities to score more goals, run with the ball more effectively and pass more accurately.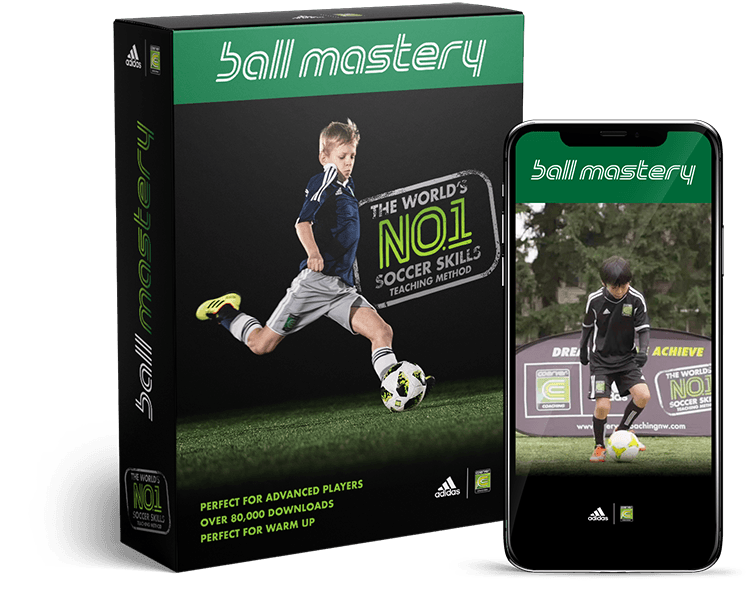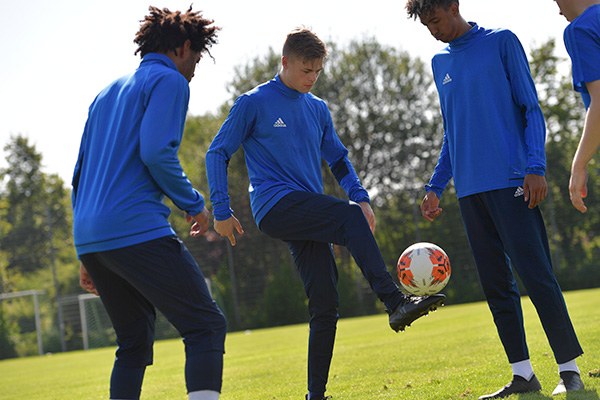 Why youth soccer COACHES need to teach ball mastery
Teaching your players ball mastery soccer skills, from the basics to the most advanced, will improve each one of your youth soccer players. Challenge and engage your best players. See how these techniques greatly improve your beginner players. Use these skills for your warm up youth soccer drills or for your soccer home work.
You will "light the fire" in your players to focus their energy on self-improvement.
Your chance to improve is today.
Coerver Coaching's 99 Skills to Ball Mastery app has been used by more than 81,257 players and coaches since its release three years ago.
Sign up now and have access within minutes. Now even better. Works on any device.



---
Example from the Beginner level
Super Skill #8
Slides
Example from the Advanced level
Super Skill #59
Rollover Dribble Cut Stop
How the 99 Skills to Ball Mastery app has helped others like you
The Coerver Skills app is helping my child develop his Agility, Balance, and Coordination without the need of a big field or alot of equipment. Living in a state where pick up soccer is no existent for 5,6,7 year olds. You are either forced to pay for expensive training, and length and travel schedule or with a system that lets you do more with less. I would highly recommend to anyone looking to help their kid learn new skills.

I  love the concise video content in the Coerver Skills app. Seeing each activity from different angles and in slow motion is very helpful. My 9 year old's footwork and ball skills are beginning to improve after minimal use. In fact, I recently started working to improve my own skills recently. Improving my touch and it's a good workout, too.

If you have he chance to use the skills app when players are just beginning - do so. It teaches them necessary skills that will last a lifetime and provide players the confidence they need to be competitive at every level.

I coach the youngest in our academy and each year, my first email to parents contains the link to the CoerverCoaching Ball Mastery App as a way to prep them for the training they are about to embark on. It is a tremendous tool to get young players a head start on their ball mastery so that we can quickly move into more advanced skills. It is always very apparent who has taken the time to work on the app and who hasn't! Thanks for creating such a great tool to help my players!

As a youth coach I recognised a lack of individual skills by my players was holding them back and in a search to better understand the breakdown of the individual ball control skills needed, I discovered Coerver 99 skills. I use it weekly, on my iPhone to remind me of the skill/tricks but also I use my tablet to demonstrate to the players what I want them to practice. Visually, it's great for the kids to see and now all practices incorporate a minimum of 15 minutes skills coaching based on the Coerver App demos.

I have been using the Coerver Ball Mastery for my Boys the past year. Their ball movement has grown tremendously. Being able to effortlessly move the ball and keep control has boosted the player's confidence.

Unconditional Money Back Guarantee
We're so confident that you will improve, that we're willing to offer a no strings attached, no questions asked, 6-month Guarantee.
If you're not completely satisfied with the material, simply let us know and you'll get a full refund.
If you've read this far, it's clear that you take your skills and game seriously. All that's left to do is take the first step and order now…
1
Is this an online training program?
Yes, all our training is digital, and you can access it 24/7 with any smart phone/laptop/desktop/tablet. Also, because we use digital programming, you'll get your training instantly after your purchase.
2
Is this the same as the 99 Skills to Ball Mastery application?
It has the same videos, BUT, the big difference and the huge benefit is that you can now use this version of 99 Skills to Ball Mastery on iPhone AND Android, PLUS it's great to use on your laptop or desktop too.
3
Is it for any age group?
Yes, it's for all age groups. The earlier you start practicing the better. For younger players we recommend using with a parent. It's also great for coaches to help demonstrations in their practises or to give as homework.
4
Is it only for elite players?
No, it's for players of all abilities, from beginner to elite.
1
Do I need any equipment?
All you need is a ball, a smartphone, laptop, desktop, or tablet and an internet connection.
2
How long will I have access to the online workshop lessons?
Forever!
3
Is this content the same as the iOS app 99 Skills to Ball mastery?
Yes, it is the same so if you already have the app version you do not need to purchase.