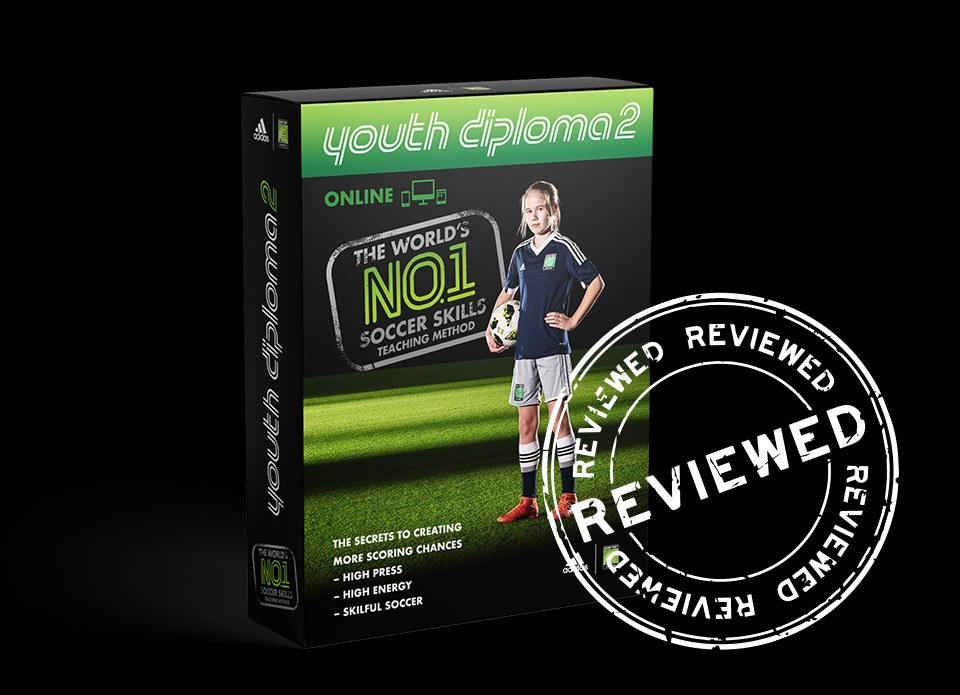 Coerver Youth Diploma Online 2
October 25, 2019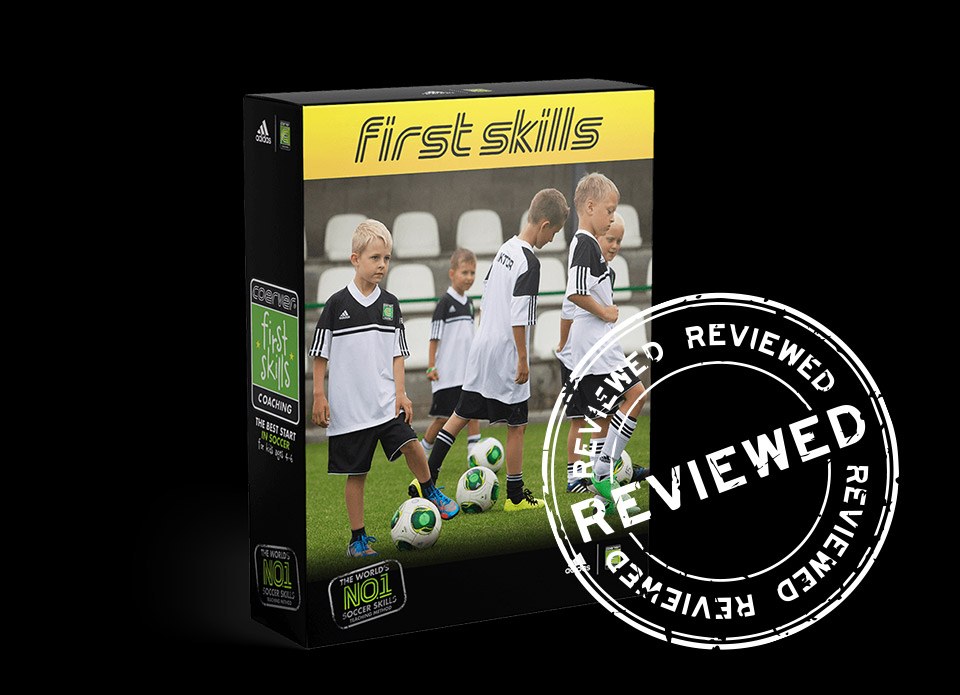 Soccer Coach Volunteer Tips
February 5, 2020
A coaches review by Gary Parkinson.
At the heart of football is a player with a ball at his or her feet. What happens next? Well, that's the great unknown, the reason we keep coming back to watch, play and coach.
What a player does with the ball at their feet is largely down to two things: imagination and technique. At the heart of Coerver's ethos is that every player should be comfortable on the ball; ideally, they will have complete ball mastery.
Which is why one of Coerver's most straightforward products gets right to the point. 99 Skills to Ball Mastery does what it says on the virtual tin: it's dozens of skills and drills for individual players. The idea is that attempting, learning and mastering each skill will add a vital component to their all-round excellence in possession of the ball.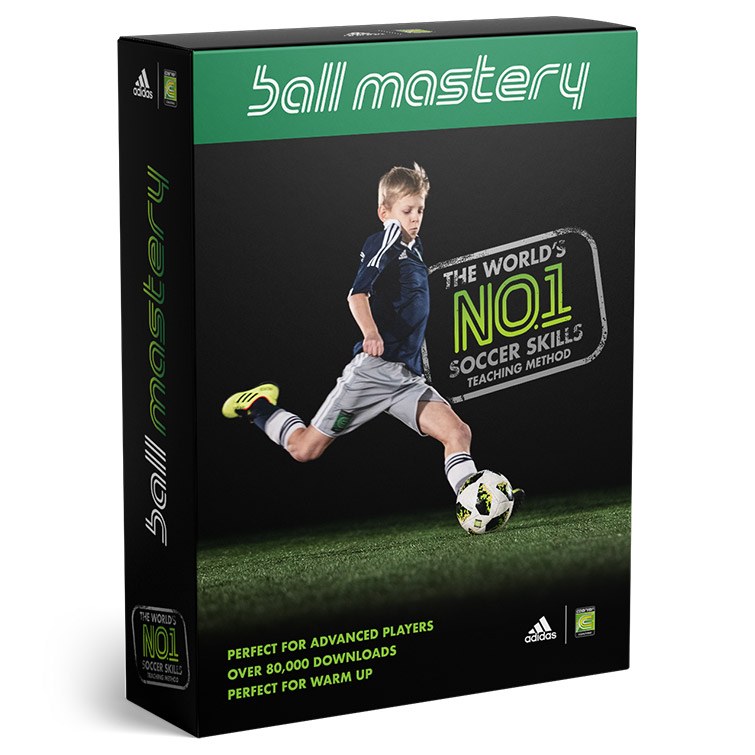 And so, 99 Skills to Ball Mastery presents its challenges in four sequential levels. The first, bronze level is Beginner. This might not mean a child: maybe your thirtysomething centre-back never learned how to do a rollover, and maybe now he should. It's never too late to learn – and if everyone else in the squad is doing it, anyone with competitive tendencies is going to give it a go…
BEGINNER
There are 30 moves in the Beginner section, and the idea is to master them all before moving on – no cheating. The myriad moves form the basis of ball mastery, from sole taps to shuffles, dribble cuts to heel toe rolls, all the way up to "stop skip behind dribble cut" and "inside/outside roll up pull across single foot".
These skills are the alphabet of ball mastery. Learning them all will give any player the key to any combination of moves. In the alphabet of ball mastery, you can't display technique if you can't execute a q…
After the 30 Beginner moves, it's time to move on to the silver level: Intermediate, with another 41 skills to master. It's more of a challenge, but that's the point: in any walk of life, if you're not stretching yourself, you're hiding in a comfort zone. And so, toe taps combine with shuffle whips, roll-outs with drag-behinds, quarter-turns with reverse pulls.
To head off a potential complaint from that argumentative centre-back: these are not pointless tricks, or the vanity projects of self-obsessed ball-jugglers. These are exercises which gradually give the player total ball mastery, one of the fundamental objectives of Coerver coaching. Those who've checked out Coerver's ethos will know that being completely comfortable on the ball will make players more confident and therefore better; once that is achieved, with a squad of technically excellent players, coaches and managers can start to plan for successful seasons.
INTERMEDIATE
And so, after gradually chalking off the Intermediate challenges, it's time to move up to the pyramid's third, golden block: Advanced. By now your players will be comfortable on the ball. As Charlie Cooke notes in his introduction, it may take less time to master these techniques than it did to learn the simple ones at the start. The Advanced level introduces another couple of dozen drills, with new elements including reverse whip and the (Stanley) Matthews shuffle.
By now, the skills are getting so layered that some of the instructional videos are over a minute long. But again, that's fine, and it serves a purpose. In a crowded midfield battle or a 1v1 at speed, a player may have to execute more than one skill in order to beat opponents or create space. Some of these combinations would leave even the most dogged defender gaping in confusion.
MASTER
And then comes the top level: Master (black). More drills and combinations take it well over the hundred – spoiler alert: there's not just 99, because once your players get that far they'll be keen to try out the bonus moves. Improved first touch and ball control gives players much more time and space on the ball, freeing them to be as creative as their imaginations will allow.
ACCESS
The 99 Skills to Ball Mastery coaching tool is available as on iOS app, but also web-based so you can access it from any internet-compatible screen from phones through tablets and desktops to smart TVs.
SMART OFFER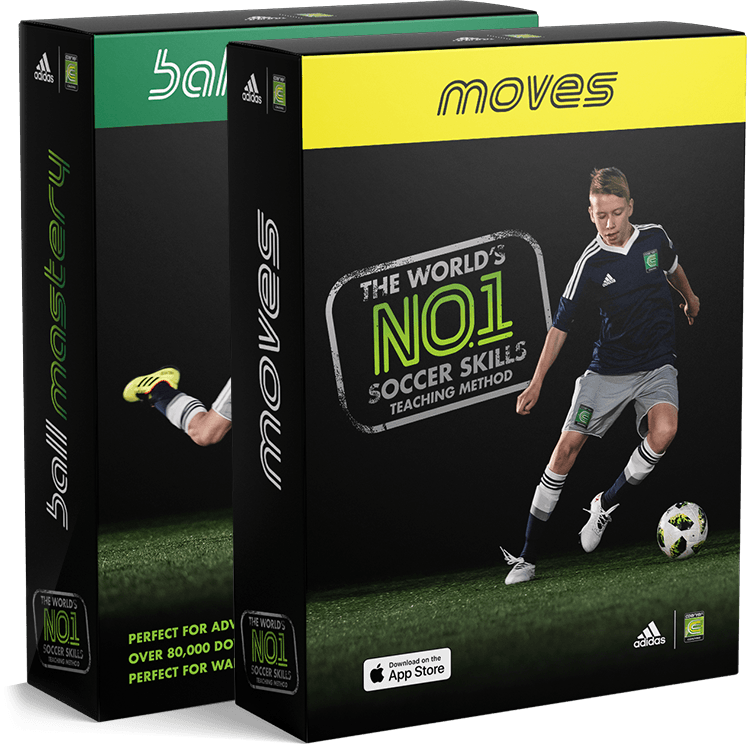 Speaking of smart, here's a savvy idea: as a special offer, buying the 99 Skills bundled together with Moves will save money. Moves is a separate product with nearly 50 techniques, each one filmed from a variety of angles – front view, side view, split-screen – and presented as a simple how-to video. It's split into three major sections: change of direction (from chops to slap cuts and hook turns to step-ons), stop & start moves (high waves to heel taps and step-kicks to shimmies), and feints (scissors to sidesteps and drag pushes to double scissors). It's all here for any player who wants to improve – and any coach who wants to help them.
Gary Parkinson is a journalist and youth coach. garyparkinsonmedia.com @garyparkinson
For more information view our 99 Skills to Ball Mastery or our Moves or visit our shop