Dear Soccer Coach,
Are you spending too much time preparing your soccer practices?  If you answered yes, then the Coerver Coaching Session Planner is just what you need.
How would you like to prepare a practice without the anxiety, the head scratching and the frustrations that often happen when preparing practice plans?
And, how would you feel knowing that you could use this method to easily prepare your week's, month's or even whole season's practice plans with proven plans?
Well, now you can.
Announcing the…COERVER COACHING SESSION PLANNER
When you use this method to prepare your practices, you'll prepare effective practices, in less time, with less frustration.
Alfred Galustian, Coerver co-founder says, "For years, one of the most common questions I've heard is, 'How can I easily prepare effective practices?'"
I'm glad to say, we've finally released a tool that will let you do just that.
But first, let me tell you why you should listen to us.
Coerver Coaching co-founders Alfred Galustian and Charlie Cooke developed the Session Planner from 27 years of knowledge and work around the world at all levels of the game – from grass roots to leading federations, clubs, managers and stars of International Football.
And, if you haven't heard of Alfred, in June 2010, he was appointed as the Premier League Specialist Skills advisor, assigned to help develop the next generation of Elite football coaches in the UK.
Alfred Galustian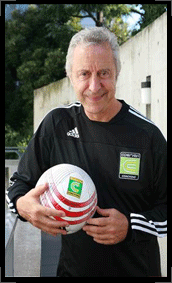 Alf has gained a reputation over the last 30 years as being one of the leading technical skill teaching experts in theWorld.
This knowledge & reputation has seen Alf working with some of the world's leading federations and clubs that include:
The Premier League, The English F.A., The French Football Federation, Football Federation of Australia, Japanese Football Association, Chinese Football Association, Arsenal FC, Bayern Munich FC, Real Madrid CF,  Newcastle United FC
 Charlie Cooke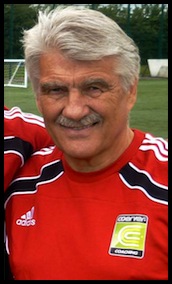 Charlie played for Aberdeen and Dundee in the Scottish First Division before joining Chelsea in the English First Division in 1966 where he played for the next 11 years. He made 380 league and Cup appearances for the Blues and played in four Cup Finals, winning the English F.A. Cup in 1970 against Leeds and the European Cup Winners Cup in 1971 against Real Madrid.
He also played 16 times for the Scottish National Team and a World Select Team in 1979. He shares the Chelsea club record of three Player of The Year awards with Gianfranco Zola and in 2005 Chelsea's Centenary celebration year he was selected for the Chelsea All Time XI.
Along with co creator Al-fred Galustian Coerver® Coaching International Director Charlie has been a Director of Coerver® Coaching in the Americas since its creation in 1983.
Disclaimer: Results may vary.
Session Planner Ebook and DVD Set
This new 5 disk set is an essential resource for coaches, which will help improve your practices. Across three hours of high quality video we'll show you 174 variations that will form an unrivaled coaching library including:

Works for all Skill Levels :
When you use the system you will create effective lessons for all skill levels. The Session Planner covers all the basics for the beginning player and includes drills that can be modified for different skill levels, ages and field conditions.
Whether you're just starting out, or a seasoned coach you'll see why the "Coerver Coaching Session Planner" is the simplest, fastest way to create Practice Plans.
The 75 page Ebook includes:
Drills and Games that can be adapted to any age level
The Coerver Coaching Session Planner Matrix to plan your entire season
Tips for both coaches and players ; designed to improve every player
Ways to improve speed
Fitness and Health tips
Top 10 Tips for Players
The 5 disk set includes:
Across three hours of high quality video we'll show you 174 variations that will form an unrivaled coaching library including:
41 Warm Up Variations
34 Speed Drills
26 1v1 Moves
46 Group Play and Small Sided Games
27 Homework Assignments
Now, if you're still skeptical, remember that you're protected by our Unconditional Money Back Guarantee.
"Unconditional Money Back Guarantee."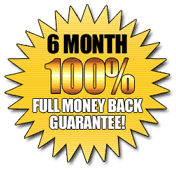 We're so confident that you will be able to create effective Practice Plans, that we're willing to offer a no strings attached, no questions asked, 6 month Guarantee.
If you're not completely satisfied with the material simply let us know and you'll get a full refund.
If you've read this far, it's clear that you take your coaching seriously. All that's left to do is take the first step and order now…
"You Can Prepare Practice Plans Quicker
– Get Instant Access With This Online Version"